Associates
Our financial representatives have an incredible opportunity to positively impact people's lives - the lives of their clients, their families and those in their communities. They take this responsibility seriously and so do we. We provide them with the training and support they need to ensure their success, but we know it is their productive work ethic, strong relationship skills and professionalism that make them extraordinary.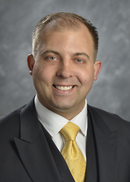 Wealth Management Advisor
adam.keller@nm.com
Adam Keller learned about the basics of money and saving from his grandfather when he was a child.  Each morning his grandfather would read the business section of the newspaper and find out if his accounts had made or lost money.  As a youngster, Adam would ask his grandfather, "What is a mutual fund, what is the stock market?"
When Adam reached high school, his jobs funded his investments.  This was how Adam was able to learn firsthand how saving money for the future worked.  This was coupled with his father's ability to have meaningful and trusting friendships with his clients.  "When I was younger, I noticed how my dad's clients were his friends. This was what I wanted," Adam mentions.
Family has always been the first priority for Adam; it was the way his parents raised him. Adam feels that his clients become an extended part of his family, and him to theirs.  Adam says, "I feel blessed to have the opportunity to touch my client's lives and help them achieve their personal, professional, and financial goals and dreams."  He has always worked well with people, and his gift of listening and understanding enables him to build enduring relationships that he cares about.
Adam resides in Waukesha with his wife Elizabeth, daughters Emmersen and Isabel, son Noah, and their dog Ernie.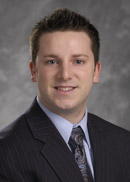 Financial Advisor
anthony.morrissey@nm.com
My Networks:
Anthony Morrissey began his career with Northwestern Mutual as a college intern.  He graduated from the University of Wisconsin-Madison in 2009 with a degree in Business Management and a minor in Economics.  He also played football for the Badgers.  Anthony was offered the opportunity to become a full-time Financial Representative upon graduation and enjoys being a positive influence and helping families in his community.  He is also a participant of the Leadership Development Program and was recently appointed as a College Unit Director.  Anthony lives in Waukesha with his wife, Roxanne, son, Lucas, and their dog, Finley.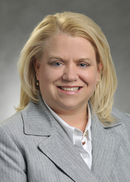 Financial Advisor
becky.fansher@nm.com
Becky began her career with Northwestern Mutual in September of 2008.  As a financial representative she has a passion for partnering with clients to help them achieve their financial goals.  Her knowledge and experience in the mortgage industry where she was a highly successful mortgage consultant with over 1000 customers allows her to pull from an abundant source of "real-world" know-how in order to navigate clients through the waters of todays complex financial world.  Becky and her team are excited about working with their clients and helping them to realize the vision they have for their lives.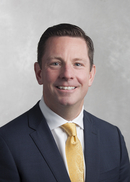 College Unit Director
david.buchanan@nm.com
Dave Buchanan came to Northwestern Mutual after serving as an educator and basketball coach for over 20 years in the midwest. In addition, Dave was also a long time client of Northwestern Mutual and a strong believer in the impact that financial planning and goal setting can have for individuals and families. 
In Dave's time at Northwestern Mutual he's achieved Pacesetter 40 recognition, a nomination to LEAD, and certifications on the Series 6/63 exams, leading to Financial Advisor designation in the fall of 2017.
Dave graduated with a Bachelor of Science degree from the University of Wisconsin La Crosse, and a Masters of Science Degree from Olivet Nazarene University. He currently lives in Brookfield with his wife Heather. Dave and Heather enjoy sporting events, great local restaurants, fitness, and time with family and Friends.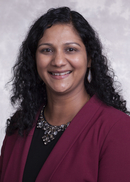 Financial Representative
dipti.krishnan@nm.com
Dipti has been with Northwestern Mutual for 12 years and served in several different roles.  She earned her Masters Degree from the University of Madras, India.  After graduation, she worked at ABN Amro Bank.  In 2000, she moved to the United States and worked at M&I Corporation prior to joining Northwestern Mutual in 2005.
Dipti is passionate and committed to helping people achieve financial security in every phase of their life through a trusted long term relationship.  She is a firm believer in the positive impact financial planning and goal setting can have in the lives of individuals and families.  She strives to ensure her clients are protected if they ever encounter unforeseen circumstances.
Besides her primary responsibilities, Dipti is very active in the community.  She currently serves on the board of The Women's Center in Waukesha and supports various non-profits like the Wisconsin Indian Classical Arts, Hindu Temple of Wisconsin, United Way, Junior Achievement and Girl Scouts of SE Wisconsin by doing volunteer work.
Dipti lives in Brookfield with her husband and their two children.  When she isn't working, she enjoys travelling, experiencing different cultures and sharing her knowledge of Indian classical dance with young children.
Financial Advisor
george.doome@nm.com
George joined Northwestern Mutual in February 2013.  He was attracted to this career because of the ability to positively impact his community and make a difference in the lives of his clients. He enjoys developing a deep understanding of his client's personal, professional, and financial dreams and helping to make them a reality. George attended UW-Parkside, where he earned a Bachelors of Science in Business and Management Information Systems. He has a broad business background and 26 years of experience working with companies, firms, and clients of all sizes with a focus in the retirement and closely held business markets.  He enjoys spending time with his family, attending concerts/sporting events, traveling and hunting. 
Financial Advisor
jake.rabay@nm.com
Jake Rabay began his career with Northwestern Mutual as an intern.  As a College Financial Representative for two years, he achieved Power of Ten and obtained his Series 6 & 63 licenses which allowed him to build his investment practice early on.  In 2018 he joined Northwestern Mutual full-time and soon earned his Financial Advisor designation. 
Jake is especially attracted to this career because of its ability to serve others and make a meaningful impact in the lives on those in his community.  His greatest passion is guiding people through their journey to financial security. 
Jake has a degree in Finance with an emphasis on real estate and business law and graduated from UW-Oshkosh in May 2018.  He is passionate about motivating young individuals to start thinking about financial security early on, taking care of families and planning for retirement with clients of all ages. 
He enjoys spending time with family and friends, traveling, music and participating in snow & water sports as often as possible. 
Financial Representative
julio.guerrero@nm.com
Julio Guerrero was born and raised in Milwaukee, Wisconsin.  He attended UW-Milwaukee for his degree in Education Policy and Community Studies.  Julio has served two years with AmeriCorps and Public Allies Milwaukee helping people start their careers in the building trades.  Julio has been very active in the Milwaukee nonprofit sector for over a decade. 
Before joining Northwestern Mutual in 2018, Julio worked for two years at Experis Manpower.  He has a passion for community service and helping families achieve financial security.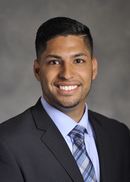 College Unit Director
roy.cambronero@nm.com
Roy became a Financial Representative with Northwestern Mutual in 2015.  After holding previous roles in non-profit organizations in Greater Milwaukee, Roy is excited to bring that passion here, where he can help his clients realize their dreams and potential.  Roy enjoys creating relationships by working with his clients to identify their personal, professional, and financial goals.  By utilizing his network and resources in Greater Milwaukee, Roy is able to continue his commitment to serve and promote others to greatness within his community.
Roy is married to Nanette and they have four daughters; Catalina, Ariana, Amelia, and Azaliah.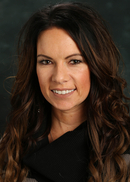 Financial Advisor
stacy.sullivan@nm.com
Stacy became a Financial Representative with Northwestern Mutual in 2016.  After being a Northwestern Mutual client for years and getting the opportunity to see an in depth, behind the scenes look at how Northwestern Mutual helps their clients, she chose to make this her profession. She was attracted to this career because of the ability to positively impact people in the community and make a difference in the lives of her clients. That passion, along with an urging want to help people, gives her the motivation and drive to do so in the community. Her goal is to help her clients identify and fulfill their goals personally, professionally, and financially.
Stacy's life experiences give her a unique conviction, which allow her to benefit the lives of her clients and their families.