Management Team
The success of our group can be directly attributed to the high quality of leadership and the strength of our management team. Our goal is to ensure the continued success of our financial representatives by providing the proper guidance and support to help them experience both personal and professional growth.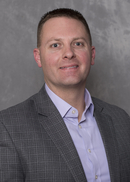 Managing Director
Office 262-439-6070
Dan graduated from UW-Whitewater with his Bachelor's in Business Administration and joined Northwestern Mutual in October of 2000 as a Financial Representative.  Dan got off to a fast start by entering the leadership program his third month in the business.  Dan built a Top Ten college internship program in the country and was the #7 College Unit Director overall.  Dan has obtained many company and industry awards including: 100 lives, Sapphire, New Client Bonus, and is a qualifying member of the Million Dollar Round Table.  Dan is a certified coach, has his CLU, ChFC, CLF, CASL and is a Wealth Management Advisor. 
Dan has served as the Managing Director of the Elm Grove office since May of 2009.  Dan lives in Waukesha with his wife Sarah, son Nolan, daughters Everly and Addy, and their pit bull Hailey.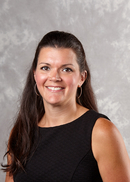 Denise Janecek
Director of Operations and Client Service
denise.janecek@nm.com
Office 262-439-6092
Denise graduated from the University of WI-Milwaukee with a Bachelor's Degree in Finance and Marketing.  Prior to joining Dan's team in 2018, Denise worked for Northwestern Mutual for 10 years.  Denise is the Director of Operations and is also responsible for Investment Operations as well as Financial Planning and Client Service. 
Denise resides in Muskego, WI with her family and enjoys outdoor sports and travel. 
Jeni K Pavlovich
Financial Planning Assistant
jeni.pavlovich@nm.com
Office 262-786-5433
Jeni graduated from Carroll University with a Bachelor's Degree in Liberal Studies.  Prior to joining Northwestern Mutual in 2018, Jeni worked as an Office Manager for a national non-profit and has been a certified personal trainer since 2007.  Working one-on-one with people is where she thrives.  Jeni is responsible for supporting new Financial Representatives as well as assisting with office operations and client service. 
Jeni enjoys spending time with her husband, biking, walking and hiking.